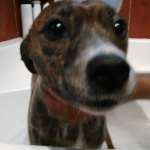 Lots sent:
15
Lots received:
15
Lots in progress:
0
Stars received:
4.93
Country:
United Kingdom
Languages:
English, Japanese
Member since:
02 August 2017
Last activity:
02 April 2019
Hello,

I love exchanging stamps. I liked used stamps best. I particularly collect:

- Commemoratives from Japan (particularly pre-1993 or post-2004, but I'll gladly have any!)
- Anything from Ryukyu Islands of Japan
- Stamps featuring dogs (CTO is ok!)
- Stamps and souvenir sheets featuring marine life (including animals like turtles, coral, shells, etc. But no crocodiles or birds please). CTO is ok!
- Stamps featuring dinosaurs (CTO is ok!)
- Stamps showing star constellations/zodiac (please no CTO)
- Stamps showing mushrooms (please no CTO)
- Used WWF stamps (please no CTO)

If you have none of these, GB (UK) stamps after 1995 are very welcome! Other animal stamps (no CTO please) are welcome! Stamps featuring Hollywood (actors, films, directors) also welcome.

If you still do not have these, I would like commems from any Scandinavian country (Norway, Sweden, Denmark, Finland, Iceland, plus all the small islands like Faroe, Aland, etc) or any other colourful stamps from other countries that you think are nice (no Germany or Hungary please).

I hope to have some good exchanges! I try to cater to wishlists on profiles as much as I possibly can. If I can't (because my collection is relatively speaking small) then I will let you know and suggest alternatives.