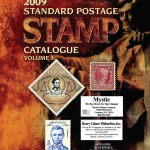 Lots sent:
35
Lots received:
33
Lots in progress:
5
Stars received:
4.94
Country:
Brazil
Languages:
Portuguese, English, Spanish, German and French
Member since:
13 December 2018
Last activity:
20 October 2020
All kind used Stamps after Y2K (Also If you have only MINT stamps, its ok). Accept Brazilian stamps too.
European stamps in Euro
Soviet Union, Russia and New Republics
Central, Eastern and Southeastern Europe stamps after Y1999
Topical stamps / CEPT stamps / UN stamps / ONU stamps
Islands stamps and small countries stamps
No Cinderella stamps or CTO's (DPRK, Ajman, Fujeira, Sharjah and others cto's)
Prefer LARGE stamps than MEDIUM and SMALL ones (accept 10%)
Also collect postcards, banknotes and coins
NEW STAMP COLLECTION (Healthy / Medicine / Diseases / WHO)
Open to private swaps...Just send me a message os more stamps to swap...