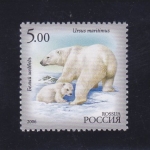 Lots sent:
5
Lots received:
3
Lots in progress:
3
Stars received:
4.40
Country:
United States of America
Languages:
English
Member since:
25 February 2017
Last activity:
17 November 2018
Hello, I collect worldwide stamps and have a special interest in receiving stamps of the Czech Republic, Iceland. China and new stamps of Russia. Please do not send USA unless after 2005.

Or any stamps from your country would be great.