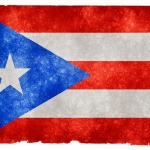 Lots sent:
10
Lots received:
10
Lots in progress:
0
Stars received:
5.00
Country:
United States of America
Languages:
English, Spanish
Member since:
12 January 2017
Last activity:
06 October 2018
I primarily collect stamps from Latin America and the Caribbean.

Any years: Uruguay, Nicaragua, Cuba, Ecuador, Costa Rica, Haiti, Belize, Bolivia, Dominican Republic, El Salvador, Guatemala, Honduras, Peru, and Venezuela. Philippines, British or French Guiana, Suriname, Guyana, Puerto Rico, Hawaii, Guam, Netherlands Antilles, Curacao, Guadeloupe, Martinique, Wallis and Futuna, Palau, Micronesia, Marshall Islands, Saint Pierre and Miquelon, and the Azores

After 1970: Brazil, Chile, Colombia, Argentina, Panama, Paraguay, Mexico

I realize not everyone has stamps from those countries, so other options are:

USA and Canada after 2000
All British Commonwealth countries (England, Australia, Bahamas, Barbados, Jamaica, New Zealand, Ireland, Hong Kong, Virgin Islands, etc)

Airmail, officials, CTO and recent definitives are OK from the countries listed above.