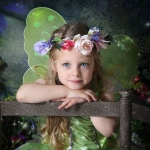 Lots sent:
4
Lots received:
3
Lots in progress:
0
Stars received:
4.50
Country:
Serbia
Languages:
Hungarian, Serbian, English, German
Member since:
22 August 2018
Last activity:
01 December 2018
Hello dear visitor. :)

I`m Valeria and I`m interested in music, arts, travelling, nice stamps and postcards.

Please understand that in Serbia is risky to deal with stamp swapping if it`s not a registered envelope, since the post workers sometime gonna steal them! Only a registered envelope is a safe bet.
However I`ll give a try to this site. I understand if for many is expensive to send out a registered mail...

I love nice new stamps, issued in recent years, mostly Christmas stamps, flora and fauna, cute ones like Hello Kitty and Disney. Some new stamps about Scenery/Landscapes and Buildings are great to.
I would be happy to receive any kind of stamps tho.

Thank you.