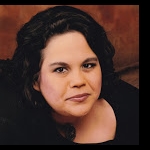 Lots sent:
15
Lots received:
18
Lots in progress:
0
Stars received:
4.80
Country:
United States of America
Languages:
English, a little Portuguese, a little Spanish, and a little Hungarian
Member since:
07 May 2017
Last activity:
30 October 2017
Right now, I am mainly a topical collector:

dogs (PLEASE DO NOT SEND IMAGES OF DOGS BEING USED FOR HUNTING)
other cute animals
poets and writers
President John F. Kennedy
women's rights
famous women
World Cup and soccer
baseball
Disney

Favorite countries to collect right now include New Zealand, Colombia, Haiti, Mozambique, Angola, Nicaragua, Guatemala, and Chile.

Mint singles, blocks, or souvenir sheets are welcome.

I also collect Olympics, Portugal, Brazil, Hungary, and Poland but am getting overloaded with these stamps and trying to better sort out these collections. However, if you have something special especially from recent years that's fine. :)

I am fine with some CTOs and definitives, especially in my favorite topics or countries.

I prefer to get non-U.S. stamps if possible.

But I will appreciate any beautiful stamps you send me from any country.

I'm a HUGE fan of postcards, including maxi cards and postal stationary, and am also starting to collect foreign currency, foreign keychains, foreign magnets, and foreign first day covers (and first day covers of writers and dogs.)

I also really like Hello Kitty/Sanrio, Alice in Wonderland, Tweety bird, Pusheen, and Garfield.