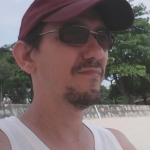 Lots sent:
24
Lots received:
20
Lots in progress:
1
Stars received:
4.92
Country:
Brazil
Languages:
Portuguese, English
Member since:
10 February 2018
Last activity:
25 March 2019
Hello!
I collect stamps from Portugal, Austria, Slovenia, Slovakia, Bósnia, Croatia, Macedonia, Lietuva, Latvia, Estonia, Czech, Canada, Great Britain, Russia, Scandinavia.
I also collect thematic stamps: star wars and movies.
I Also look for stamps with postmark from the dates below:
09/02/1972
23/09/1975
08/08/2012
14/04/2015.