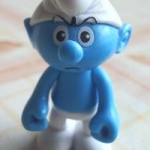 Lots sent:
44
Lots received:
46
Lots in progress:
1
Stars received:
4.98
Country:
Italy
Languages:
Italiano - English - Français
Member since:
26 May 2020
Last activity:
30 September 2022
Hello everybody! I collect stamps since a very loooong time :)
Still happy with this, hoping to add something new and useful to my collection. At the same time giving this possibility to another collector.
Happy to exchange with someone else, somewhere else, just sharing our common passion for philately. I collect stamps from 1990 to present, from all Europe, Israel and Russia.
Of course anything else would be welcome, until people are polite and behaving correctly: then you should expect the same isn't it...
Everyone has preferences and wishes but receiving a 'random' lot of 50 stamps is the purpose of the exchange and I am happy with it.
You can send me used, MNH or CTO stamps until they are NOT damaged or NOT all those definitive/small/head stamps that nobody would like to receive.
I use to frank my mail with stamps (no label...sad..), so receiving a nice cover addressed to me would be very appreciated too.
Let's enjoy this, together. Greetings and best wishes from Italy!