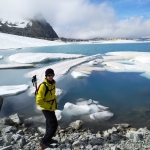 Lots sent:
3
Lots received:
3
Lots in progress:
2
Stars received:
5.00
Country:
Italy
Languages:
Italian, English
Member since:
09 May 2022
Last activity:
07 December 2022
Ciao! My name is Giacomo, I'm 19 years old and I live near Milan, Italy.
I collect USED stamps from:
- British Commonwealth (including Canada, Australia, etc) pre 1970
- African and Asian definitives
- Otherwise, just send stamps from your country, and I will send stamps from Italy in exchange.
Please NO CTOs or damaged stamps!
Thank you!