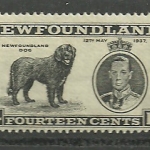 Lots sent:
143
Lots received:
134
Lots in progress:
1
Stars received:
4.97
Country:
Canada
Languages:
English
Member since:
18 July 2020
Last activity:
03 December 2022
I collect Worldwide stamps . I just request that they be not damaged and clean.
I don't mind a few CTOs (up to 5) and up to 5 small. The rest being large.
I don't need any Canada or older USA. I can accept recent USA and Canada (last 5 years)

I also collect "Cats on stamps" "sailing ships on stamps" "stamp on stamp" topics.

I can send Canada as well as Worldwide.

Will not send CTOs or small if you don't want them. Unless you specify what you will accept,
I will send a minimal amount of both CTO and small. (no more than 5 of each)

Happy collecting.