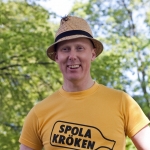 Lots sent:
50
Lots received:
53
Lots in progress:
0
Stars received:
4.92
Country:
Sweden
Languages:
English, Svenska
Member since:
05 May 2017
Last activity:
16 September 2022
My Name is Peter and live in Sweden.
I collect stamps and coins.

Want used stamps from:
Finland, Norway, Denmark, Iceland, Switzerland, Austria, Belgium, France, Sri Lanka, Japan and United nations.

If you don't have that any nice stamps are welcome.
Many of you ask for recent issues from different countries. I'm sorry that I don't have much of that.